Dreams have a lot of different types. They are so many that it will be impossible for you to organize them all by category. This is especially true since every dream tends to vary so much from one person to the next.
Nonetheless, the more you learn how to interpret your dream and the more you share them with other people, the easier it will be for you to identify there are numerous types of dreams out there that are very common.
HERE ARE THE 7 MOST COMMON TYPES OF DREAMS:
RELEASE DREAMS: DREAMS THAT HELP US PROCESS AND SORT ALL THE INFORMATION WE GATHER EACH DAY
These types of dreams are those that can often aid you in working out a specific experience or problem in your subconscious. Moreover, release dreams are one of the most common. Likewise, they are a way for us to sort through and purge every information we gather during our waking lives.
Most of the time, these dreams come full of symbolism. Sometimes, they are challenging for some to decode. Usually, release dreams are not terrifying. Still, they are sure to leave you with a confused feeling upon waking up.
MESSAGE DREAMS: YES, YOUR DREAM IS TRYING TO TELL YOU SOMETHING
A message dream is a way for the universe to tell you about something very vital. A lot of the recurring dreams we have are under the category of message dreams.
Sometimes, message dreams utilize symbolism, which makes it hard to identify their message. Conversely, the meaning of some may be quite obvious.
The majority of message dreams will make you wake up feeling the need to understand something from your dream experience. The nature of the messages can be anything, from overcoming your fears to relating to your relationships (see also relationships dream symbols and interpretation), career, and happiness. But your life can benefit when you become in tune with these messages.
PRECOGNITIVE DREAMS: DREAMS WHICH MAY PREDICT THE FUTURE OR CURRENT EVENTS
These dreams are the type that foretells something currently happening or is about to happen while you are fast asleep.
It is tough to distinguish precognitive dreams from both release and message dreams, but some people do experience them frequently.
One precognitive dream example is when you dream about a friend or someone you know is expecting, and upon waking up, you receive a text message from that person that she is indeed pregnant.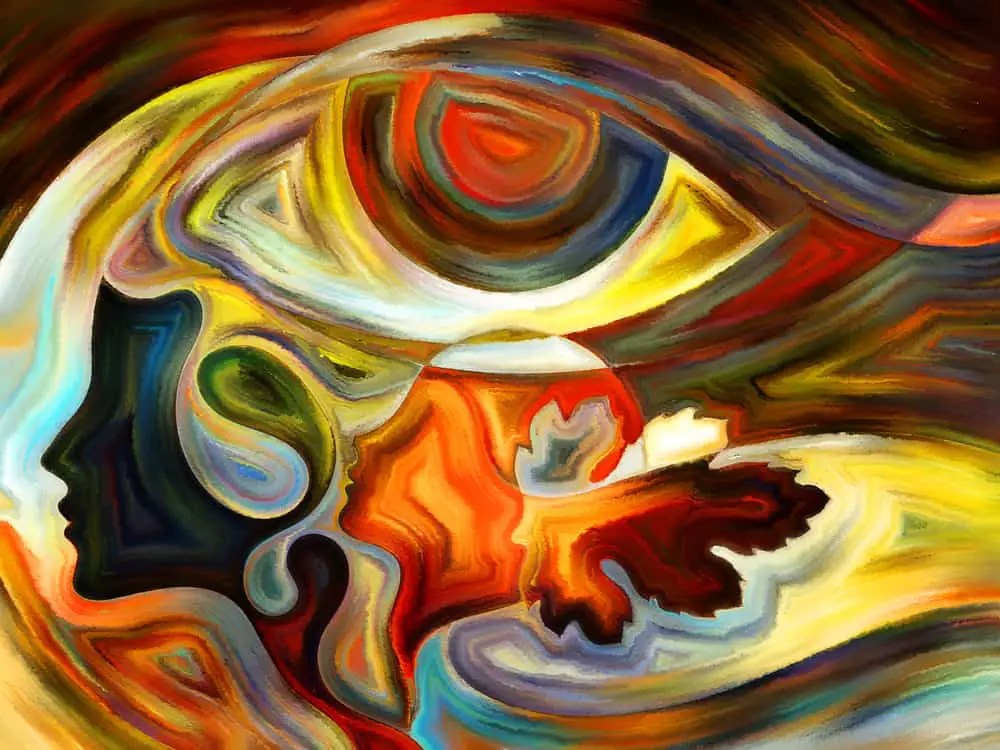 LUCID DREAMS: COMPLETE CONTROL AND AWARENESS WHILE DREAMING
Lucid dreams happen when you, the dreamer, has full control over your dream. You are completely aware that you are having a dream, and yet you can fully control the things occurring in your dream. This dream type is quite different in comparison to most dreams. That's because you are entirely conscious throughout your dream.
It takes a bit of practice to lucid dream. But once you have mastered it, it is very useful and can help you have a better understanding of yourself. Moreover, it can help you reveal the true desire you have in your life. On top of that, lucid dreaming can help if you are someone who often experiences nightmares as well.
You know you are lucid dreaming when you are dreaming within the dream or you could tell that you are dreaming. And it is more likely that you are not even aware of it.
VISITATION DREAMS: TALKING WITH THE DECEASED
Have you experienced dreaming of a loved one or a person you knew who has passed away? It is more likely that what you had is a visitation dream. In this type of dream, the communication you have with your loved ones is certainly true.
You know it is a visitation dream when in your mind, it feels very vivid and real. Usually, when you dream of a deceased (see also deceased mother dream meaning) loved one, it conveys a reassuring message. It can also be of peace and love, and occasionally send out a warning or offer you guidance.
You can learn more about it in our post about visitation dreams. You can read the comments of others affirming that indeed visitation dreams are very much real. Furthermore, you will have an idea of how you can differentiate release dreams from a dream, where a person is trying to communicate something with you.
WISH DREAMS: DREAMS OF THINGS YOU DESIRE
Wish dreams are the kind where you obtain the thing that you are hoping and wishing for. When you wake up, these dreams will normally make you feel happy and full of enthusiasm.
One example of whish dreams is when you dream about meeting your ideal man, finding a new job opportunity, or taking a vacation you badly need. These dreams are an excellent way to help manifest the things you desire in real life.
NIGHTMARES: THE BAD DREAMS
Like with everyone else, you have probably experienced a nightmare or two. Nightmares are the kind of dreams that will either leave you terrified or deeply disheartened. Typically, they are message dreams that come with a rather powerful of conveying a message to you.
Moreover, nightmares may also occur due to traumatic events of the past. The reason for this is that your conscious mind is trying to make you realize what happened. You'll be able to deal with your recurring nightmares by understanding what is causing them, as well as learning how to interpret the messages of your dreams.
Recognizing what type of dream you are experiencing can be a little challenging. This is particularly true if you are still new at interpreting dreams. Likewise, recognizing the differences between message dreams, precognitive dreams, and release dreams can be very hard.
Lucki, it will be easier for you to tell differences among the different dreams you're having as your experience grows at dream interpretation. All you need is a bit of practice and patience.
Have you encountered any of these dream types or some of them? Is there a particular type of dream that you want to explore more? Do not hesitate to share what you have in mind or any questions in the comment section below.