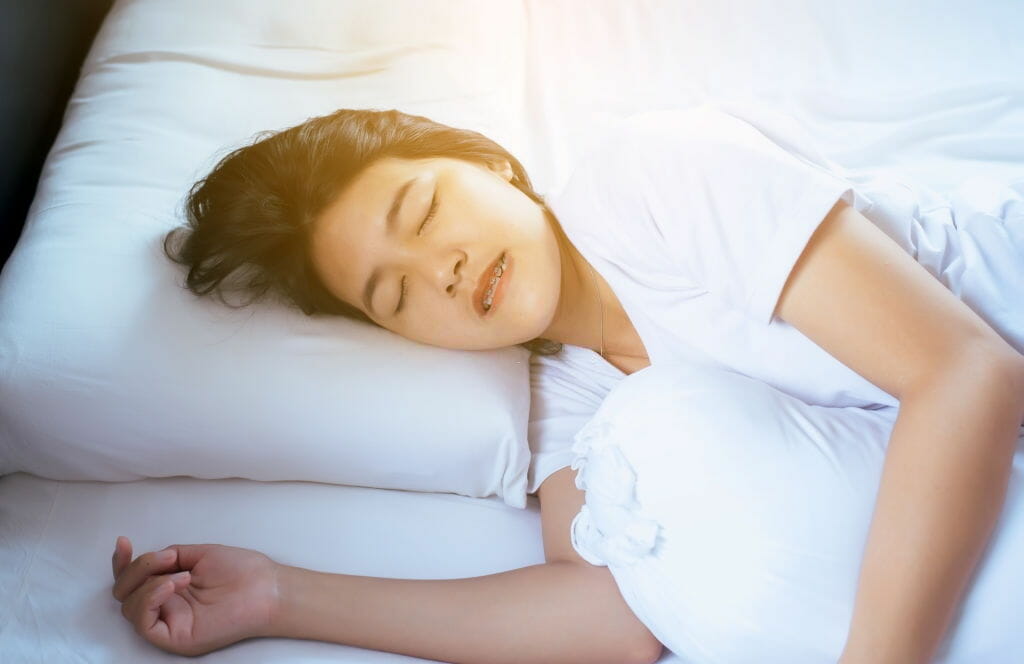 You might have heard people say that a dream about teeth falling out means death.
Is it a fact? Or just something people made up?
No matter what it may mean, one thing is certain – nobody wants to wake up to this dream.
Does it have anything to do with the current state of your dental health?
Or does it have a deeper meaning… Like death?
Let us explore further the meaning behind this dream and the message it is sending out. Then, you will feel more at peace once you wake up from such a dream.
Teeth Falling Out – Bad News or a Positive Sign?
Have you ever had such a dream?
And once you wake up, you quickly check your teeth in the mirror (see also mirror dream symbols) to make sure they are all still there.
Well, the truth is that it has absolutely nothing to do with your dental health.
Although it is good to keep your oral care in check, there is no such truth to claims that a dream about teeth falling out means death.
And no, this is not bad news at all.
Instead, this dream is a sign of a major change about to happen in your life. It could also mean that something needs to be worked out.
Perhaps you have some fears that need to be addressed such as getting older, financial concerns, and guilt.
Interpretation of Teeth Falling Out Dreams
As we have mentioned, this dream is a positive sign.
In fact, it could mean a number of things such as the following:
1. Looking Back at the Past
Do you sometimes wish that things were easier?
Just like when you were a child, and you never had to worry about finances or what you would eat the next day?
A dream about teeth falling out is a reflection of your secret wish that you hope to nurture. It is when you look back at the distant past… Back to when life seemed very much easier.
Thus, you are hoping to bring things back to how they were. By doing so, you could experience ease and comfort in life just like in the past.
2. Personal Growth Happening
On a literal meaning, teeth mean growth.
From baby teeth to permanent teeth, you go through these phases in your life.
You need to shed your baby teeth to make room for your permanent teeth. This is why it is literally a sign of growing and progressing in life.
If you dream about your teeth falling out, do not worry. It could only mean that you are on your way to growing and developing.
Now, there is nothing to be scared of, right?
3. Greater Self-Esteem
It is also worth noting that teeth symbolize power.
Your pearly whites give you a feeling of confidence and self-esteem. After all, who would not want to have that full, beautiful, complete set of teeth each time you smile?
This is why when you dream that your teeth fell out, it means you are discovering your self-confidence and self-esteem.
Perhaps, you have gone through a tough time in your life. But now, you are rising back from those difficulties.
As a result, you are becoming stronger, more capable of handling problems in your life.
Read More: Dreaming Of Death Means Pregnancy – Fact or Myth?
Other Interpretations of Teeth Falling Out Dreams
While this dream may be associated with positive meanings as the ones indicated above, it can also mean negative things.
For instance, this dream can relate to your feelings of insecurity.
You may be experiencing some difficulties in life. These things are triggering you to make important and urgent life changes.
Some people may have been experiencing a job loss, a shift in their career, or a failed relationship.
This is why they may dream of their teeth falling out (see also Why Am I Dreaming Of Rotten Teeth?). The change happening in their life is evident in the change in their teeth, as presented in the dream.
Another meaning behind this dream is the compromises you need to make. But these are not just compromises… They are costly and critical compromises that can impact your life greatly.
Perhaps, you are facing a situation where an important decision needs to be made. Or, you have already made that decision, yet you are not pleased with the outcome.
These decisions may be relevant to your career, relationships, personal growth, and so on. This is why you may dream that your teeth are falling out – you are not quite ready to go through these changes or you are doubting your decisions.
Your insecurities can also be the reason behind this dream.
Do you sometimes feel not so good about yourself? Like, with your body, skin, height, hair, and so on?
These feelings can also represent themselves in your dreams – and a dream of losing your teeth is often experienced because of such insecurities.
It is normal to have some concerns about flaws in your physique and appearance.
However, it is not healthy to keep holding onto these insecurities. You may end up feeling depressed and dissatisfied with yourself, which will not do you any good.
Thus, it is best to accept yourself and love who you are entirely – despite your imperfections.
Conclusion
Your dream about teeth falling out can mean a number of things.
It may represent your anxieties, insecurities, repressed feelings, and so on.
But it is not at all literal death. This is never the meaning behind this dream.
Instead, it is the need to put an end to things that hold you back from growing and developing into the person you deserve to become.
Death of the ego, death of your fears, and death of negative thoughts that keep you stuck to where you are.
By realizing these deeper meanings behind this dream, you will be able to apply ways to bloom into your fullest potentials and uncover your unique, special gifts.